Collection SUMMER 2021 is made to change your way of relaxing by the pool or at your gardens. You can now seat on a soft lazy bag cover, gentle to your skin, handmade with extra quality rope, and of unique design. Lazy bag and footrest ottoman are perfect for outdoor places looking for a difference in their ambient.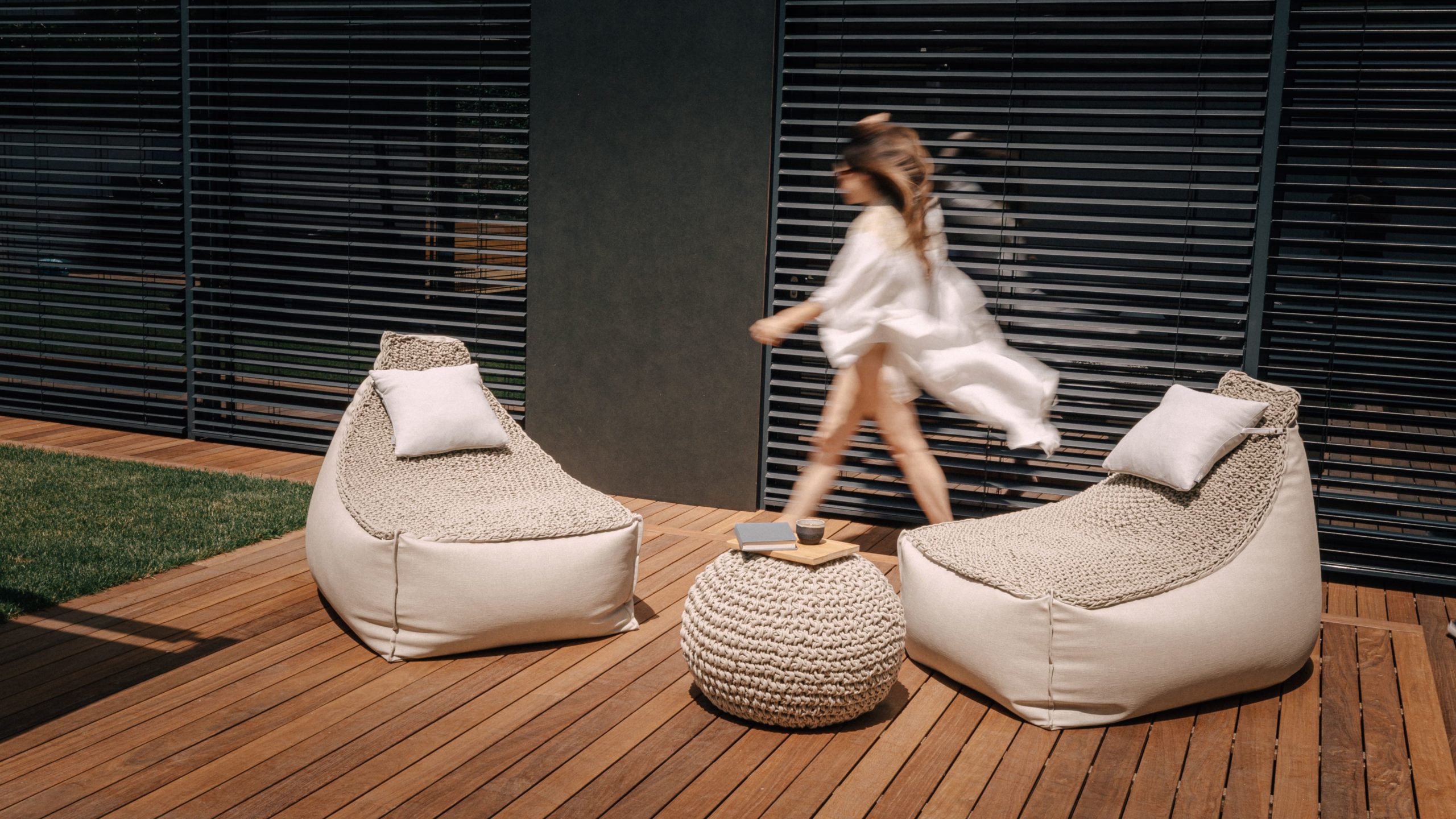 Sve je vodootporno i UV stabilno. Ležaljka i tabure mogu se prebrisati mokrom krpom i sapunicom, a sve se može veoma lako oprati i sa jakim vodenim mlazom na otvorenom. Nakon dužeg korišćenja oblik ležaljke se može opustiti, a punjenje se lako može dopuniti dopunom za lazy bag-ove. Svi materijali koji su korišćeni (kanap, eko koža i outdoor materijal jastučnice) odlični su za korišćenje i održavanje na otvorenom. Yutta ležaljka i tabure dostupni su u 4 boje.
Great match with Yutta Lazy bag and Yutta footrest ottoman are all our ottomans from this editorial.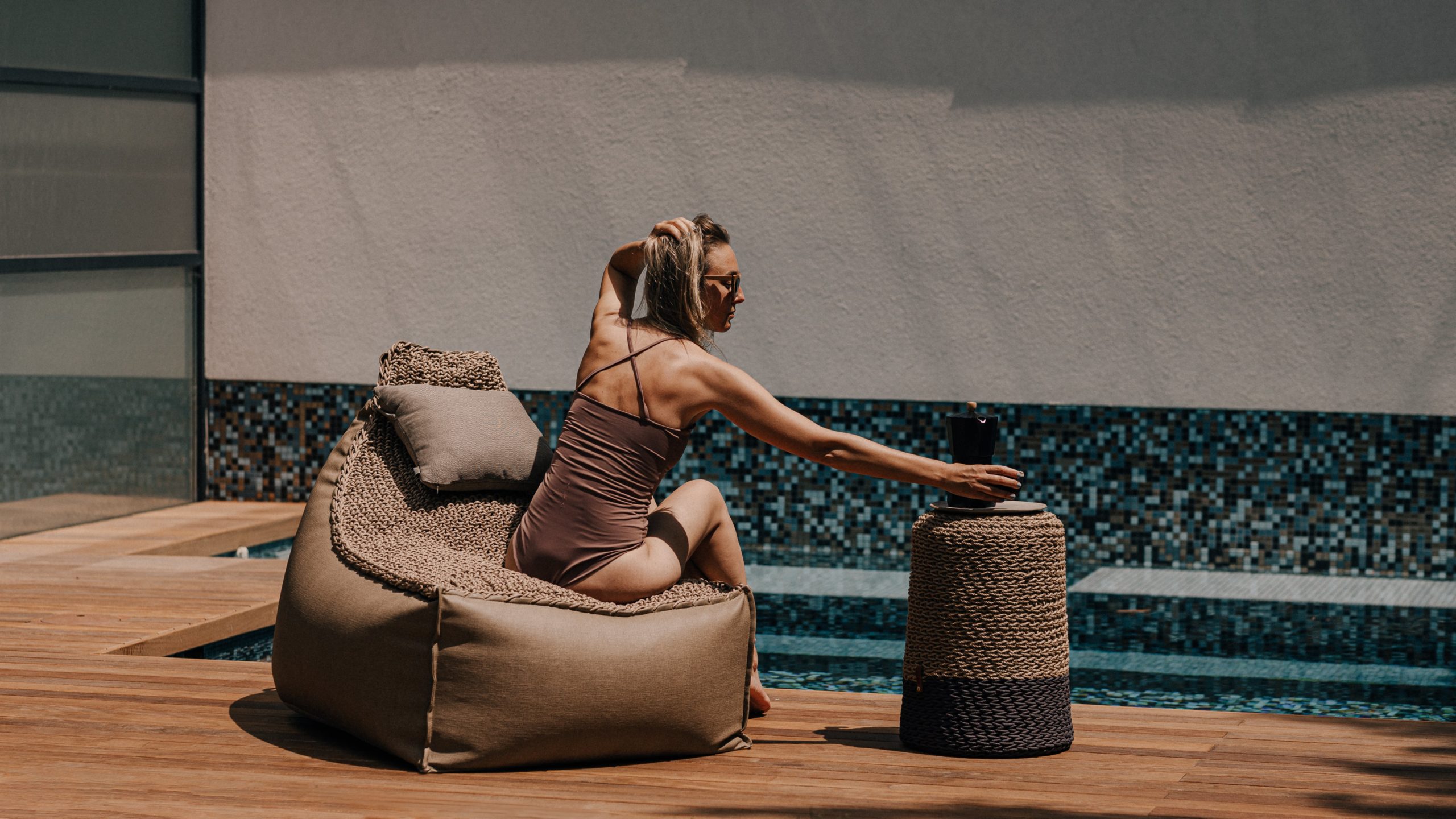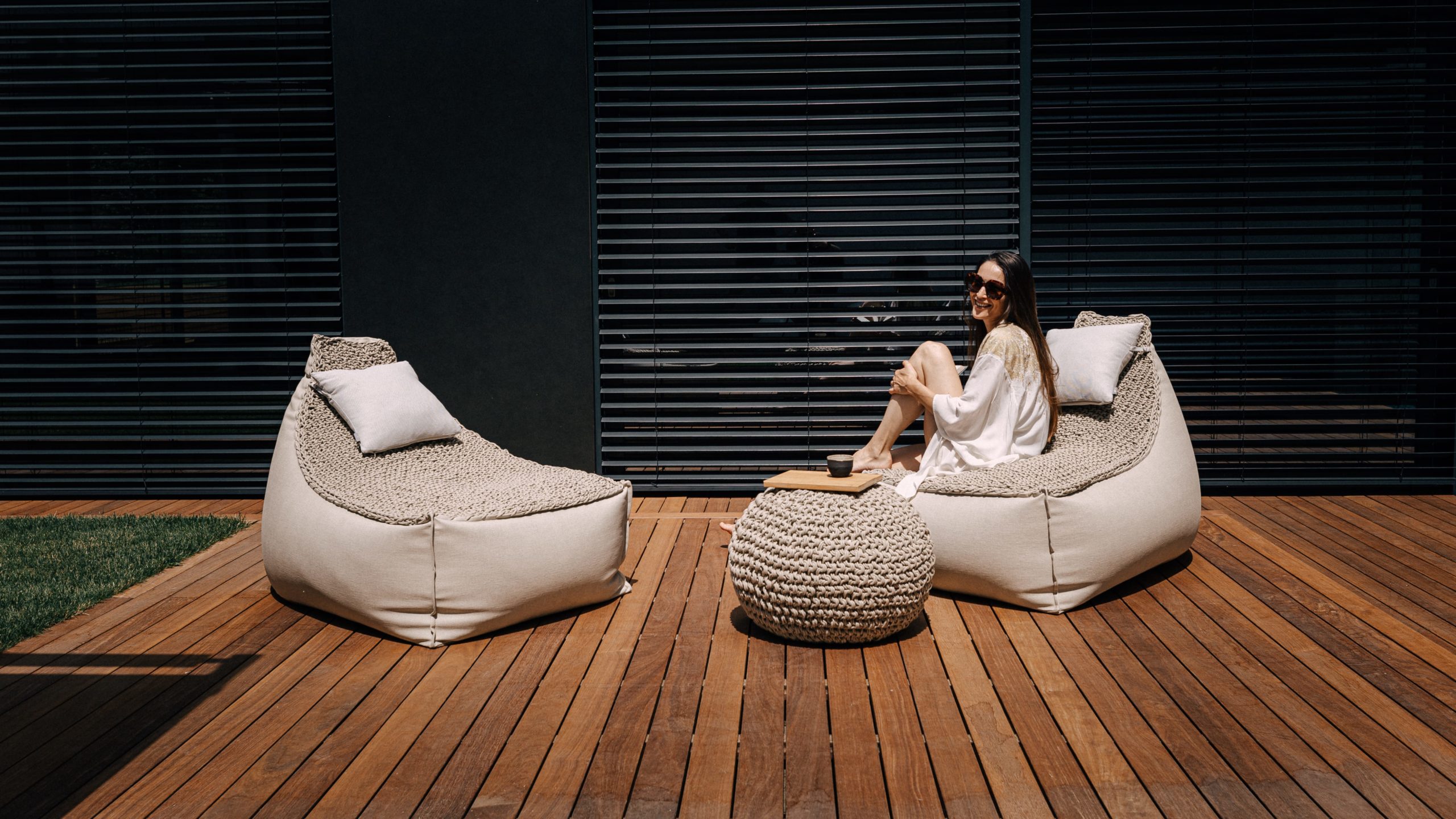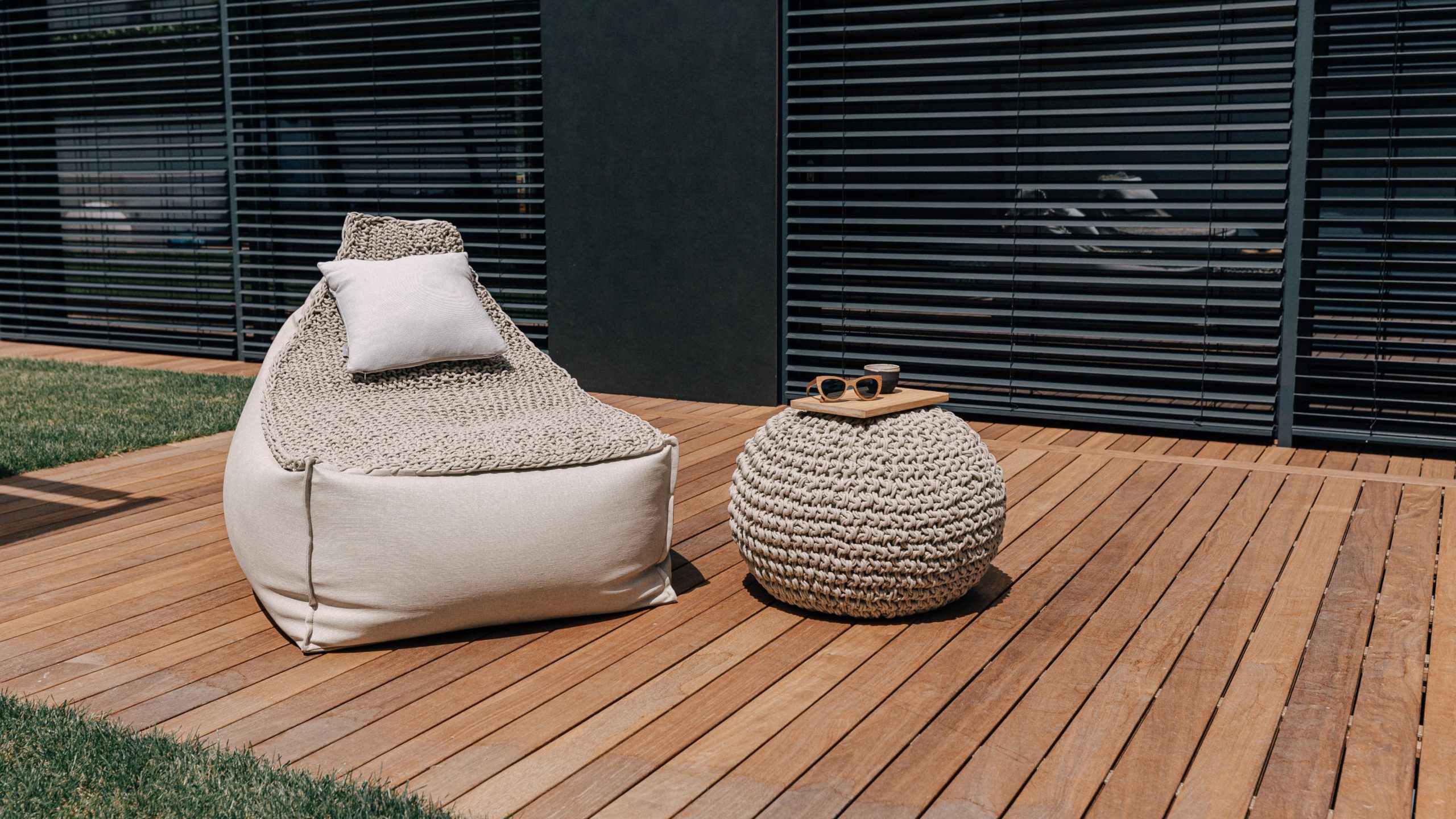 More details look in our SHOP.